Our Day Camp
Live Like a Celt for the Day!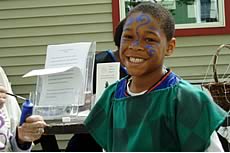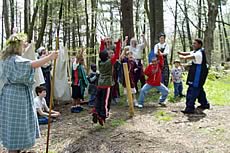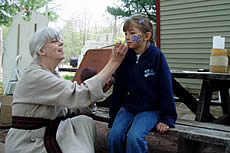 This is a fun-filled program for children and an accompanying adult. Participants start by dressing like Celts of the Iron Age, painting faces in pre-historic style and even making their own jewelry. Then they are off to grind grain, cook oatcakes and weave wool. Participants can also learn about the way Celts used the land for food and materials on the short nature walk. Celtic stories and a dramatic "cattle raid" round out the day!
Next Day Camp Event ...
Currently there are no upcoming Day Camp events scheduled. Please check back soon as more are expected to be added shortly!
"Live Like a Celt Day" is now a part of the New Haven Irish-American Community Center's Irish Camp. for more information contact cyril.may@yale.edu.